ERA HomeGuard Pro Smart Home Alarm System
ERA HomeGuard Pro Smart Home Alarm System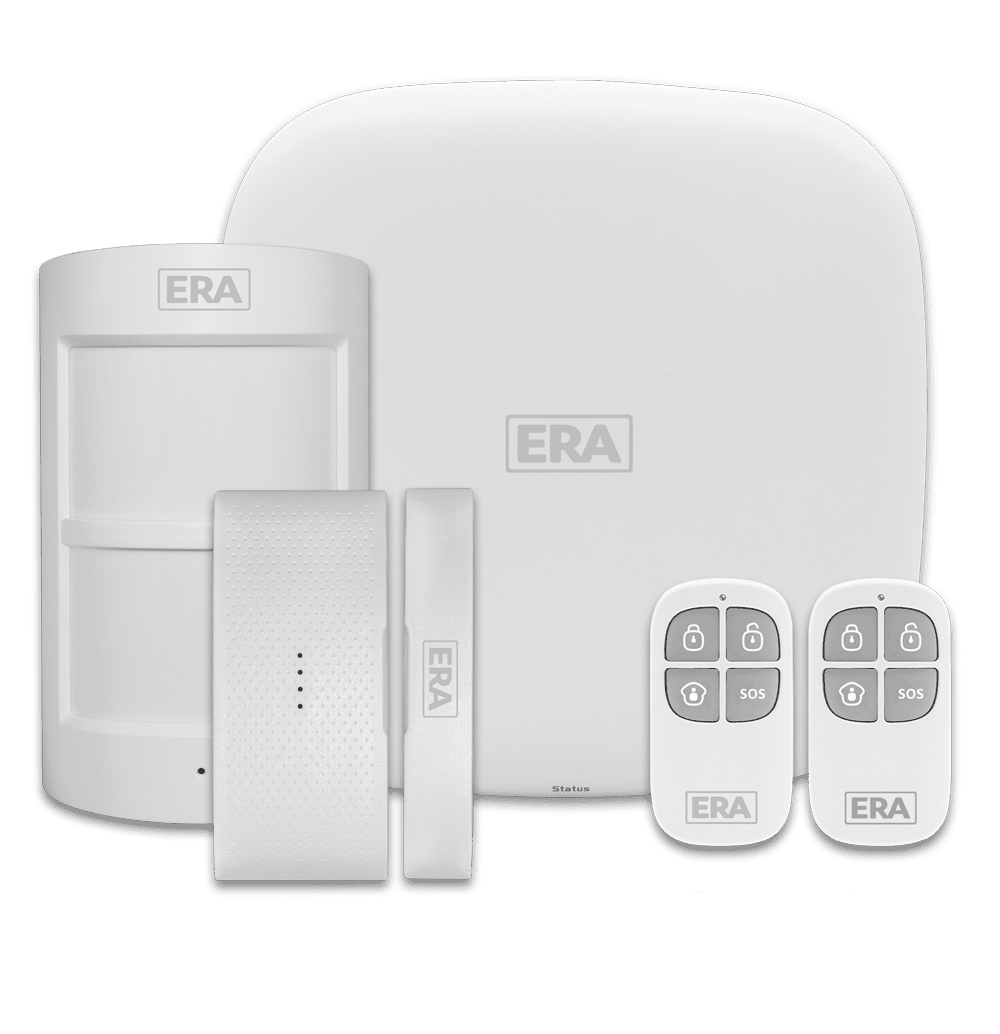 BUY NOW - Homeowners call 0345 257 2500 to buy HomeGuard Pro
The ERA HomeGuard Pro is a fully integrated cloud based smart home alarm system that allows you to monitor multiple locations for example your home, your business and your garage from one account. You can choose who gets access to your home with timed or anytime access and revoke when needed. You have peace of mind through the personalised alert log showing who accessed the property with timings, for example, 'Lucy has disarmed the alarm'.
If the alarm is activated your network is alerted quickly with simultaneous alerts to as many people as you choose and phonecall alerts via GSM. You can also expand the kit at any time with additional accessories to include multiple PIR sensors, IP Camera's, water and vibration detectors. Plus as the system is cloud based, you can access the alarm hub from anywhere, anytime with your App controlled via a Smartphone. With Lithium backup battery you can also be sure that even if there is a power outage the property is still protected.

Features
Smart Home Cloud Alarm Hub you can access from anywhere, anytime

Set up easily via Smartphone

Cloud allows for quick control and management

Monitor multiple hubs in one easy slide smart phone app

Protect your settings and data – it is all stored in the cloud

Timeless – Firmware upgrades done all via the cloud

Allocate and revoke access to other users

Will integrate with other ERA Smart Products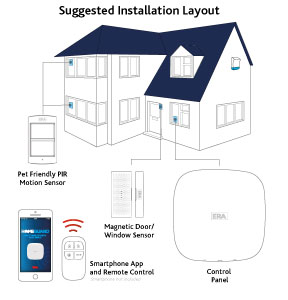 HomeGuard Pro Overview
HomeGuard Pro Installation Guide
You can build on your ERA
HomeGuard

Pro Smart Home Alarm kit by added Siren/s and a wide range of accessories.
Add 'Live' and/or Replica Sirens
Note: All sirens below (excluding the Replica Siren) can be used as stand-alone alarm systems when connected to Door/Window Sensors and PIR's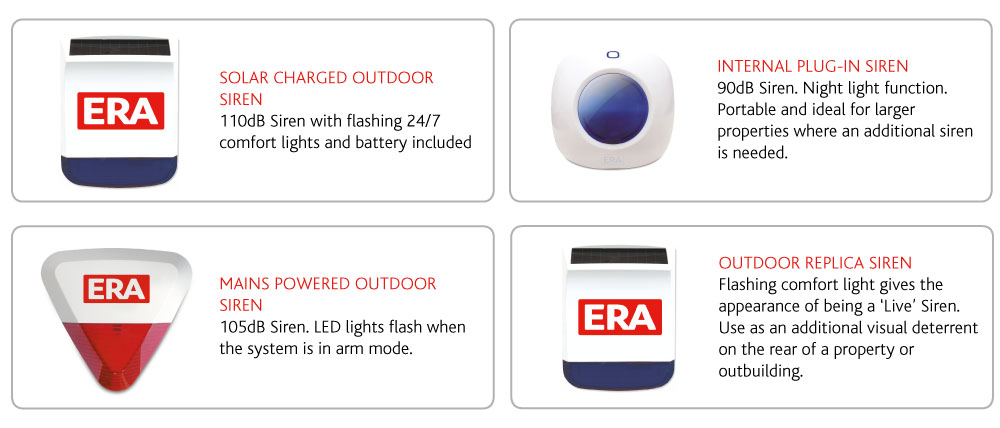 Extend Alarm System with additional accessories
Note: A maximum no. of accessories can be used per kit. For the ERA HomeGuard Pro the maximum number of accessories is 50 Sensors, 10 Remote Controls and unlimited IP Plus Cameras.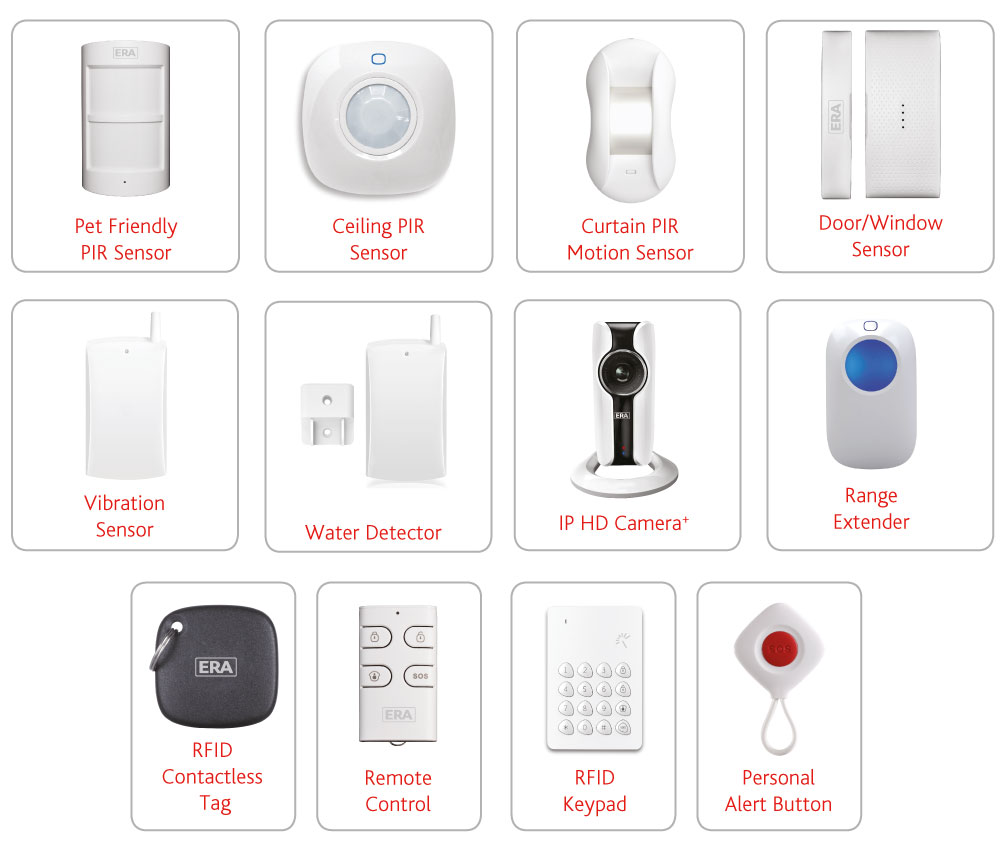 To register your interest in ERA HomeGuard Pro and receive further updates about the product, please complete your details below.
Useful Downloads
Security Products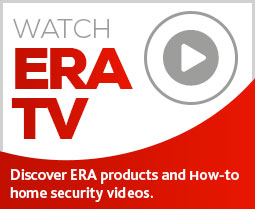 Subscribe to ERA news
Keep up to date with the latest home security news, products and updates with the ERA home Security newsletter.