Warning!
Success!
I am an independent locksmith in the Cardiff region of South Wales. I have many years of knowledge of locked doors. I cover a wide range of lockouts. I am a general locksmith and very recently updated the entire company to now offer the public of Cardiff a Safe Engineer and Car Key Replacement. I am available 365 days a year, 24 hours a day for all locksmith demands, i also deal with Car Locksmith in Cardiff  I have never charged a callout fee. What makes me the best Locksmith and the one which you should ring is that many locksmith use destructive methods i use non destructive i love the challenge of opening the door where some locksmith just uses it as a job. I hold the greatest fascination with locks as i have spent inconsiderable amount of time learning which ways work the best to open them. I hold my own self taught skills and knowledge rather than just using old passed down skills which are taught on 2 day courses.  All work guaranteed to a very high standard. I offer free security tips and advice for keeping your home / business safe. I mainly deal with locksmith emergency services as this is generally were a locksmith is needed the most as my phone is never turned off and i am always here to help. As a locksmith having the up to date equipment and tools is a must but giving valuable time to practice opening of locks is a much higher and greater advantage of being a successful locksmith. This is not something which James Cardiff Locksmith takes for granted as when we are not helping the people of Cardiff with there emergency Lockouts we are at home finding better techniques to open locks and getting more knowledge of new locks coming onto the market which are coming ever so more harder to open.
James Cardiff Locksmith Customer Testimonials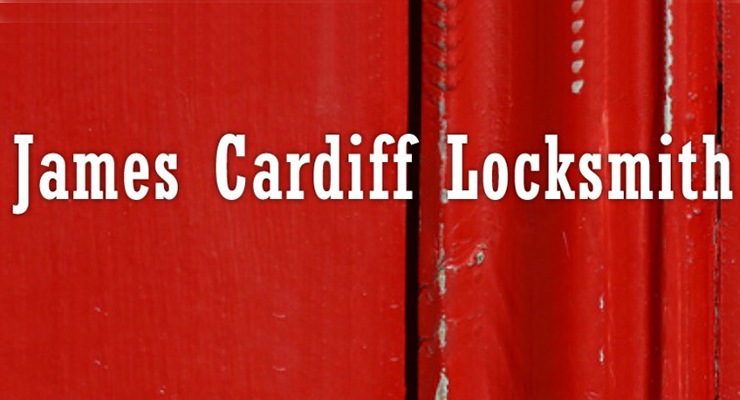 18
Cherrydale Road
Cardiff
Cardiff
CF5 4AL
Tel: 07967725135
Web: www.jameslocksmithcardiff.com
Loading Map...
Contact James Cardiff Locksmith