Nightlatches and Mortice Locks
BS Nightlatch
The British Standard High Security Nightlatch Door Lock is a high security door lock with a classic and robust design. Available in both 40mm and 60mm backset making it an ideal product to replace most existing front door locks and is ideally suited for panelled doors. Particularly suitable for glass panelled doors, as the ergonomic internal locking handle, which can be deadlocked by an anti-clockwise turn of the key from the inside, offers additional security against forced entry.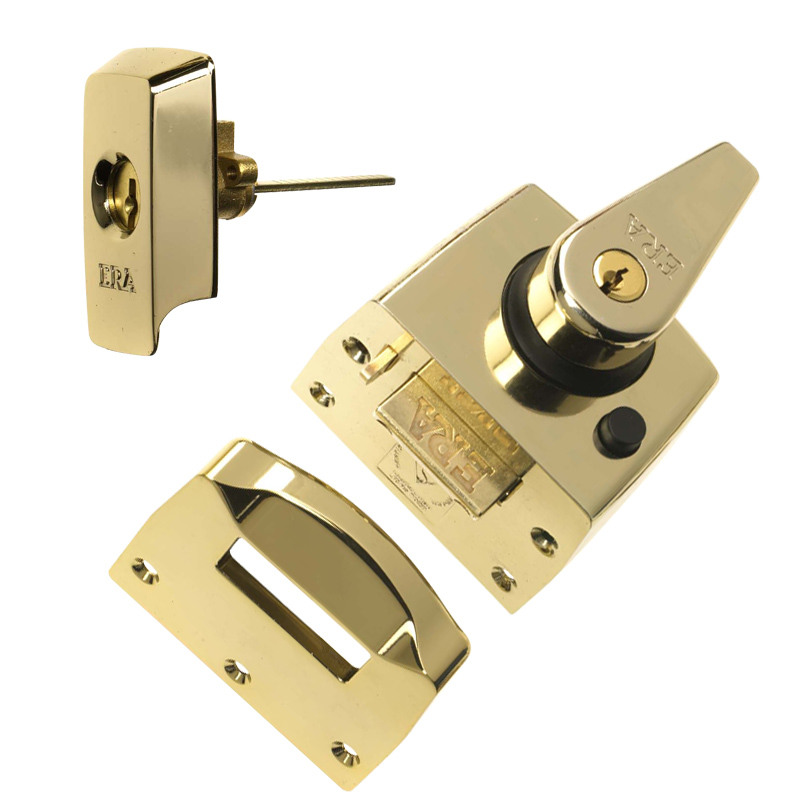 The main bolt is "automatically" deadlocked into the striker, when the door is closed, preventing it from being retracted by a credit card. Designed with a 20mm bolt throw for even greater security and strength. A simple snib button enables the latch to be held in the withdrawn position (only), allowing the door to be accessible without operating the handle.
The British Standard Nightlatch is a face fitted, non handed design enabling both left and right handed operation; and the striker is designed with a 3 hole fixing for additional strength and security. The lock conforms to British Standard 3621:2007 (BS EN 12209) and meets the tough criteria/requirements laid down by insurance companies and the police. Suitable for inward opening interior and exterior timber doors only, the British Standard Nightlatch is available in brass effect, satin and a range of chrome effect finishes with matching brass effect and satin external cylinders.
The external cylinder features a high security integral cylinder pull, which protects the cylinder from being drilled. The cylinder has over 30.000 cut key variations and is supplied with 3 cut keys. All finishes meet the requirements of BS EN 1670:2007 Grade 3 (96 hours) for Corrosion Resistance to provide the most robust finish for your hardware.
BS Fortress 5 lever Mortice Lock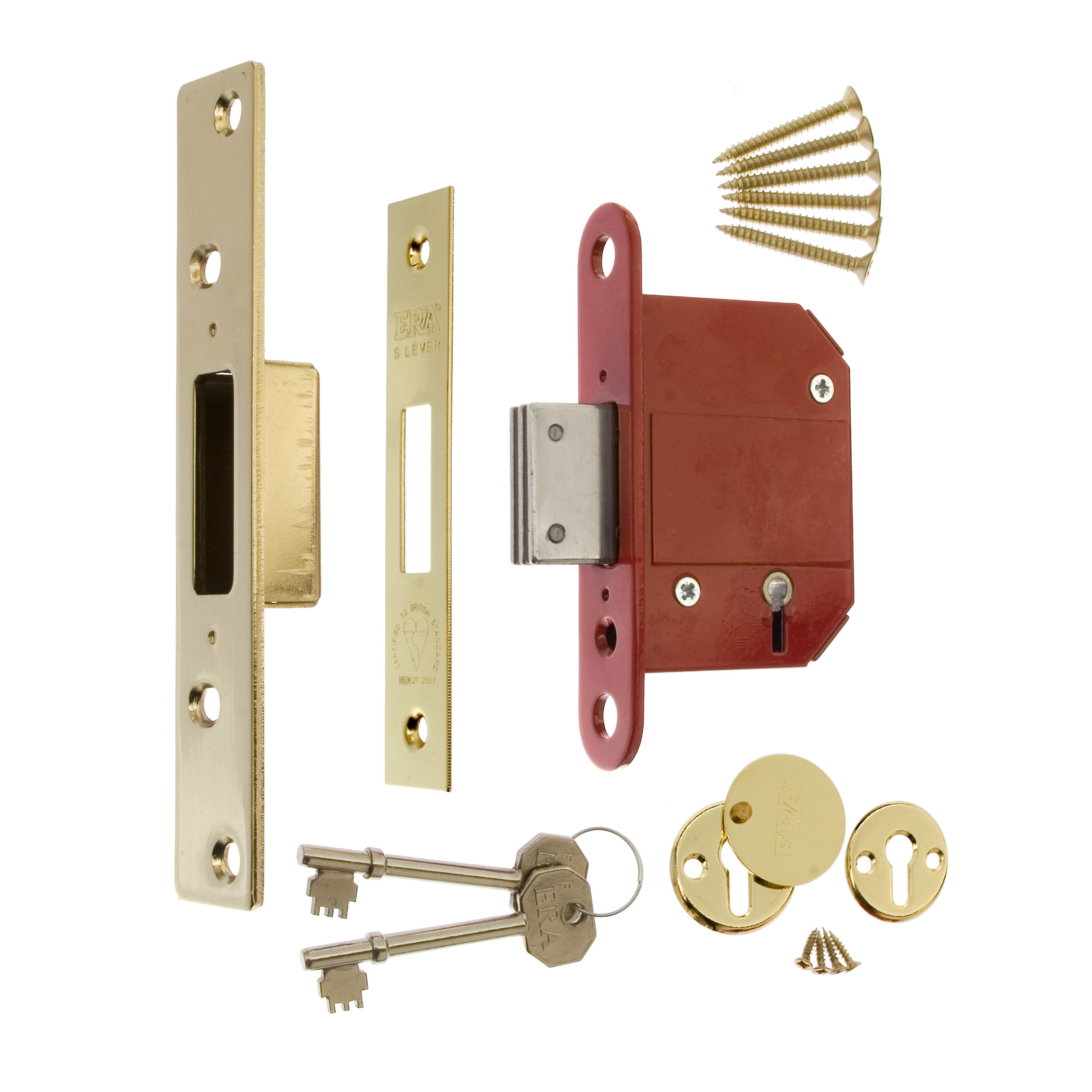 High security 5 Lever Mortice Deadlock resistant to drilling, hacksawing and picking through steel plates and false notching. 1.000 key variations for added security.
Conforms to the BS 3621:2007; meets the exacting demands of insurance companies and the Police
20mm bolt throw for additional strength and security
Designed with hardened steel plates to resist drilling and two hardened steel plates in the deadbolt to resist hacksawing
Keys have 1.000 variations for added security
All steel levers have false notching to resist lock picking
Need help fitting your locks? Find an ERA Installer in your area today!