FakeTV
When you're out and about, make those intruders think you're home
As seen on ITV's 'This Morning' and featured at No.1 in Which magazine 'Staying safe at home', the FakeTV visual intruder/burglar deterrent makes burglars think you are at home watching TV. From outside the house, the FakeTV simulates the appearance of an active Television Set and is fully portable and quick and easy to set up. Simply place it near a window and its internal light sensor will automatically trigger the super bright multi-colour LED lights at dusk,
simulating a working television set.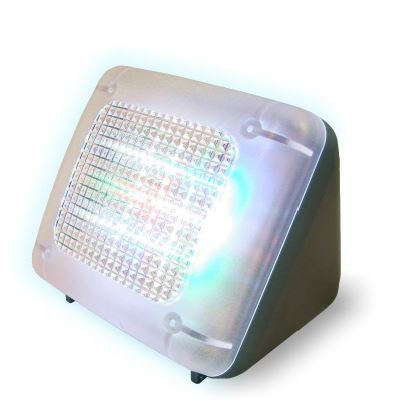 The FakeTV is eco-friendly using less power than a night light and is safer than leaving a television set running when no-one is at home. Statistics show that 90% of intruders will not enter a property they think is occupied. Real Burglars know that Real Televisions do not work on Timers!
As many products are subject to nowadays, please be aware of cheaper imitations that don't have the required certification, safety requirements and correct equipment supplied within the kit. Its always worth checking that the product is branded with FakeTV and has the correct markings before purchasing.

Features:
Realistic TV programme simulation, no light or colour pattern repeats
Simulates scene changes, light fades, on-screen motion and colour changes
Eco friendly - uses less power than a night light
Low voltage LED's used
Much safer than leaving on a high power TV
Built in processor controls the super bright LED's in a random fashion
Light output equivalent to a 27" TV screen
Light sensor automatically switches on at Dusk, no external timer necessary
Two settings - Dusk plus 4 hours and Dusk plus 7 hours (Summer and Winter)
240v mains adaptor included
Can be used with a timer to give random or timed on/off function
The kit includes: FakeTV unit Mains Adaptor Instructions
To purchase a genuine FakeTV, please visit our Response Electronics online shop.
Smarthome
ERA quick links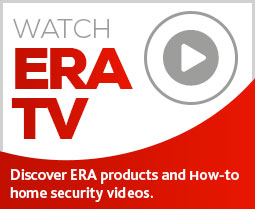 Subscribe to ERA news
Keep up to date with the latest home security news, products and updates with the ERA home Security newsletter.