Smartware Knowledgebase
Welcome to our ERA Smartware Knowledge Base, this is the home of our frequently asked questions and useful information about the ERA smart security product range. If you have a question and you can't find the answer on the ERA Smartware Knowledge Base please contact us directly.
DoorCam Knowledgebase
HomeGuard Pro Knowledgebase
Wireless Alarm Accessories
Invincible Knowledgebase
E3000 Knowledgebase
Valiant Knowledgebase
Smart Security
ERA quick links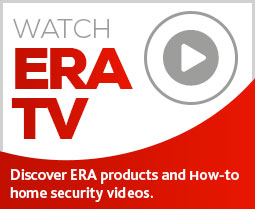 Subscribe to ERA news
Keep up to date with the latest home security news, products and updates with the ERA home Security newsletter.