ERA Vault Smart Home Alarm System
ERA Vault GSM/SMS Communicating Alarm Kit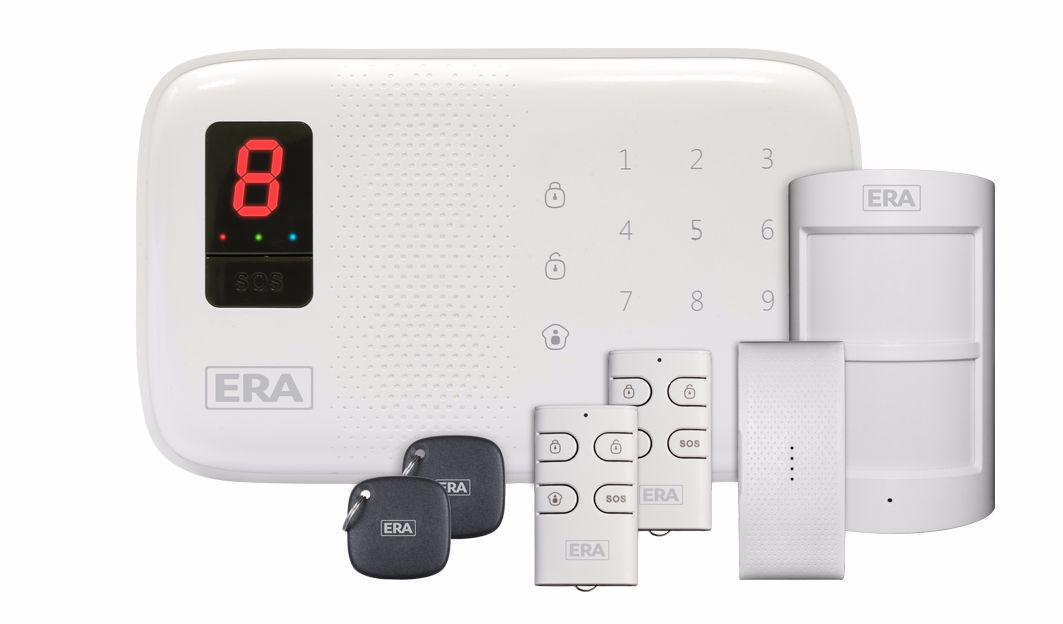 The ERA Vault offers advanced alarm Home Monitoring and control and provides a visual LCD display. The control panel allows for arm and disarm via keyfob tags (RFID TAGS) which can be personalised to the tag holder.
Allows remote monitoring from anywhere in the world from your smartphone via the App or SMS. Sends automatic alerts/notifications including personal notifications such as "Jodie has disarmed the system".
Features
Smartphone GSM/SMS Kit
GSM/SMS Communicating Alarm with integrated Mobile Phone Technology
Backlit Touch Control Keypad with GSM signal confirmation indicator
Built-in SIM Card holder (accepts standard size SIM Card)
Self-monitoring with SMS notifications for Alarm, Emergency and Tamper
SMS text alerts for: arming/disarming, intruder, tamper, power failure and recovery
Control Panel – automatic back-up battery low power alert
Arm, Part Arm, Disarm Modes (silent part arming)
Adjustable Entry/Exit delay
Event Log
Sensor/zone naming – name up to 50 Sensors
Pet Friendly PIR Motion Sensor
Store 5 x Emergency phone numbers and 5 x SMS numbers
Speed dial to master phone number - hands free calling
'Listen-in' and 'Two-way' talk
Voice Memo - Record/play back
Built-in Siren with adjustable volume and duration
Supports up to 10 Remote Controls and 50 Wireless Sensors
All batteries included
---
You can build on your ERA Vault Alarm kit by added Siren/s and a wide range of accessories
Add 'Live' and/or Replica Sirens
Note: All sirens below (excluding the Replica Siren) can be used as stand-alone alarm systems when connected to Door/Window Sensors and PIR's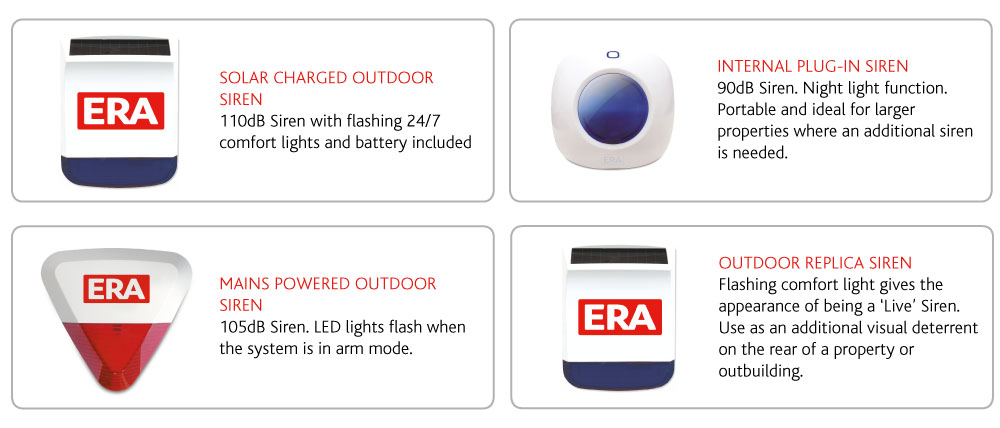 Extend Alarm System with additional accessories
Note: A maximum no. of accessories can be used per kit. For the ERA Vault the maximum number of accessories is 50 Sensors, 10 Remote Controls, 50 Tags.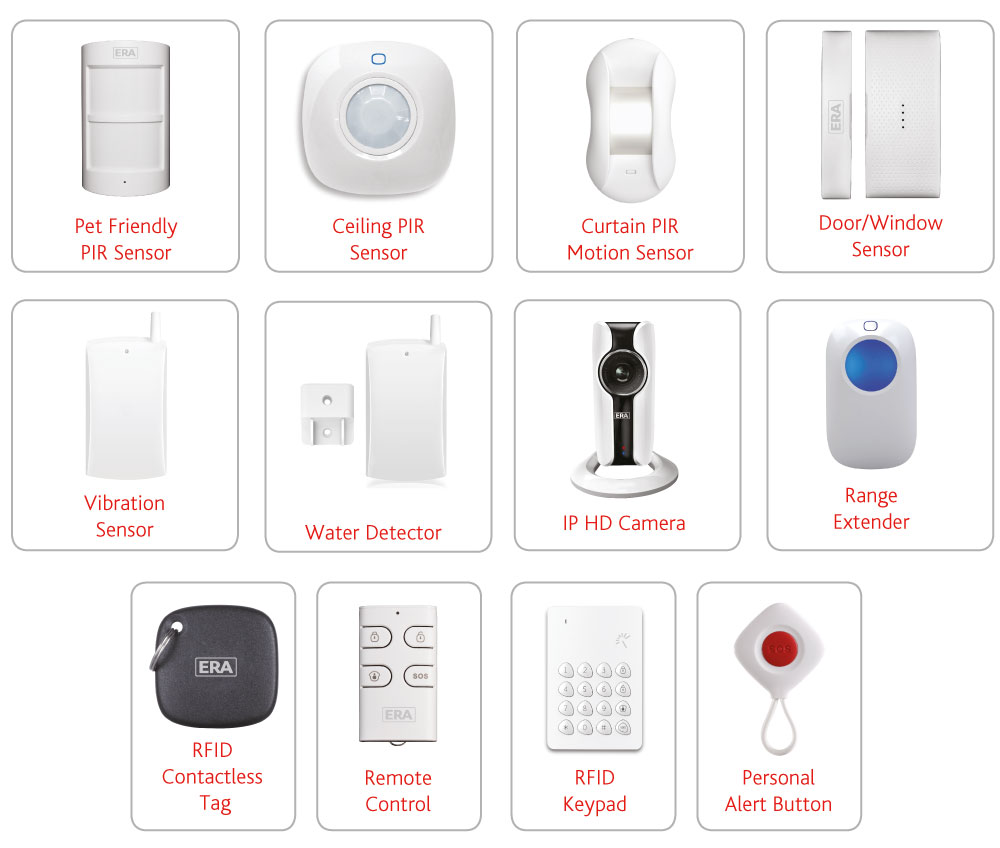 Smart Security
ERA quick links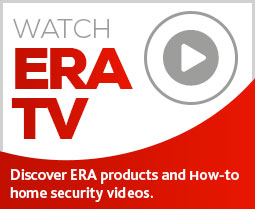 Subscribe to ERA news
Keep up to date with the latest home security news, products and updates with the ERA home Security newsletter.