Date: 27/01/20
We are living in the smart age, where every device that we have as part of our lives, whether at home or those that we carry with us (such as phones and wearable tech), can all be connected to each other to enhance our lives. Your brand-new home security is one such product, and with the choices of small, smart, wireless home alarms from ERA, you can soon reap the rewards of a connected range of home security applications.
The new models of home security are easy on the eye, the installation process is incredibly simple, and they are intuitive, with minimal effort required to get used to the controls and the management of the system.
Having the ability to control your home security from your smart phone, and from a completely different location, makes a huge difference to the way in which you can have peace of mind about your home security. Understanding that you can connect your smart home alarm to other home applications, such as your mobile phone, or your home management system (such as an Alexa, or similar voice-activate and managed device), makes for a much easier life.
For more information about smart home alarms, and the current range of ERA home security products, please feel free to contact our friendly team today. You can do so on 01922 490 050 or email help@erahomesecurity.com. As you can see on our website, we have a wide range of products, allowing you to connect all smart products that you own in one simple place.

0 Comment
---
Blog Archives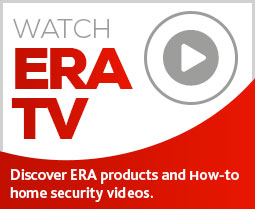 Subscribe to ERA news
Keep up to date with the latest home security news, products and updates with the ERA home Security newsletter.