Date: 13/01/20
If you are moving home or in the process of upgrading a few things in your current home, one area that is always worth improving is your home security. There are many different areas of your home that you can improve in terms of home security, including using a smart home alarm.
Working with home security experts like ERA, you can get to know about the full dangers of home invasion, and learn the techniques, systems, and products that can help you put together an extensive home security system. Not only that, but it doesn't have to cost the earth, or be cost prohibitive.
It is good practice to review your home security solutions at least once a year, and by buying and installing a smart home alarm you will reap the benefits of the very latest technology and ease of use. New burglar alarms are small, easy to install, and easy to manage. You can connect them to your smart phone, to manage easily from any location, and with new smart home alarms there is an easy way to connect every smart application in your home to make it incredibly easy to manage all aspects of your life.
We have a wide range of smart home alarms and other types of home security products that will help you improve the security of your home. Have a browse of our website or contact our team to speak about specific queries and find specific home security solutions.
If you would like to find out more about our services and the home security products we have available, contact the ERA team today on 01922 490 050 or email help@erahomesecurity.com.
0 Comment
---
Blog Archives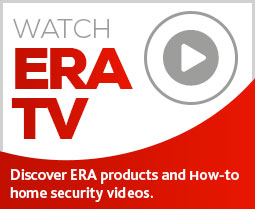 Subscribe to ERA news
Keep up to date with the latest home security news, products and updates with the ERA home Security newsletter.