How to Deter Thieves in the Night
Date: 22/10/17
Protecting your home is an important part of owning a house or apartment. The time where our property is at its weakest is at night, or when the property is vacant for a significant period of time (a time when the residents are on holiday for example). With this in mind it is vital that you have an idea on how best to protect your property at night, when prying eyes might assume that you are asleep, or away, and attempt to make unlawful entry to the building.
ERA has a range of total security options, including expert advice and guidance to help you put together a strict and secure system of protection during the nighttime. This can include ensuring that all locks, windows and doors are secure and to the highest quality of material to deter break-ins.
Our team can also provide you with a detailed and thorough home security survey. An experienced locksmith can explain where any weak points of your property are located, and what you need to do in order to make them stronger, whether that entails replacing locks, and the best options available to you.
For more information about how to protect your property from thieves in the night, contact ERA. Our home security experts have a wide range of experience and can offer you advice and guidance on the best products and systems that you can easily use to protect your home at night, whether you are asleep or away on holiday. Contact us today on 01922 490 050 and we'll be happy to help.
0 Comment
---
Blog Archives
ERA quick links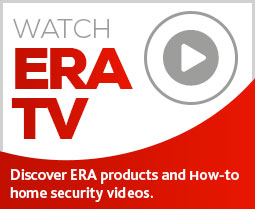 Subscribe to ERA news
Keep up to date with the latest home security news, products and updates with the ERA home Security newsletter.